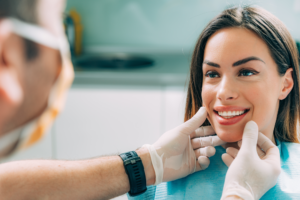 There has been a rapid advancement in cosmetic dentistry, which has seen many dental patients seek ways to improve their smiles and overcome their dental imperfections. In Auburn, California, experienced dentists like North Auburn Dentistry offer family-oriented dental care services ranging from teeth whitening to porcelain veneers, fillings, and root canal therapy, among other treatment options. As we speak today, the dental industry has cosmetic answers to virtually all kinds of tooth imperfections.
Cosmetic dentists offer safe and cost-effective solutions to meet the needs of patients, searching for ways to enhance the appearance of their teeth and gums. Cosmetic dentistry is quite different from restorative treatments as it primarily deals with decoration over function. According to the American Academy of Cosmetic Dentistry, Americans spend over 2.7 billion dollars yearly on cosmetic dentistry solutions. Females account for two-thirds of the total cosmetic dentistry patients, while men constitute about 33%.
What Is A Cosmetic Dentist?
Assuming your teeth don't put you in a better position to smile as you want to, a qualified cosmetic dentist can help you out. This form of professional dental care involves treatments that harness the structure of your teeth, mouth, gums, and, most importantly – your smile.
Standard cosmetic dentistry procedures include fillings, implants, veneers, and teeth whitening. Cosmetic dentistry keeps gaining popularity day by day – the industry value is projected to hit $32 billion by 2026. Although it's not a must to go through this procedure, cosmetic treatments can help restore confidence in your smile.
Benefits Of Cosmetic Dentistry
While the aesthetic essence of cosmetic dentistry services is evident, dental patients can enjoy several diverse benefits from these treatments. Here are a few advantages of cosmetic dentistry procedures.
Improves Your Health
Apart from enhancing your dental health, cosmetic dentistry services improve your overall health. Tooth decay and other dental issues can potentially impact your overall health.
Better Self-Confidence
People whose dental conditions prohibit them from engaging in meaningful social interactions can regain their self-confidence from cosmetic solutions.
Affordable
Cosmetic dentistry treatments are often thought to be expensive, but that's not always the case. North Auburn Dentistry services can help you enhance your oral shape without breaking the bank.
What Services Do We Offer?
Cosmetic dentists perform a variety of cosmetic procedures – these may include minor and major surgeries. In California, North Auburn Cosmetic Dentistry services include the following:
This is one of the most common but affordable cosmetic dentistry procedures you can undergo. With time, your teeth may lose their natural color due to stains from food, drinks, and habits such as smoking. Teeth whitening helps bleach your teeth' surface to unlock a brighter appearance.
These are thin and white shells produced from porcelain, ceramic, or resin. Veneers can fix several cosmetic problems, including gaps, crooked teeth, and damaged enamel.
This can be used to fit over your decayed/damaged teeth like a cap. It can mask discolored teeth and stop your weakened teeth from falling off.