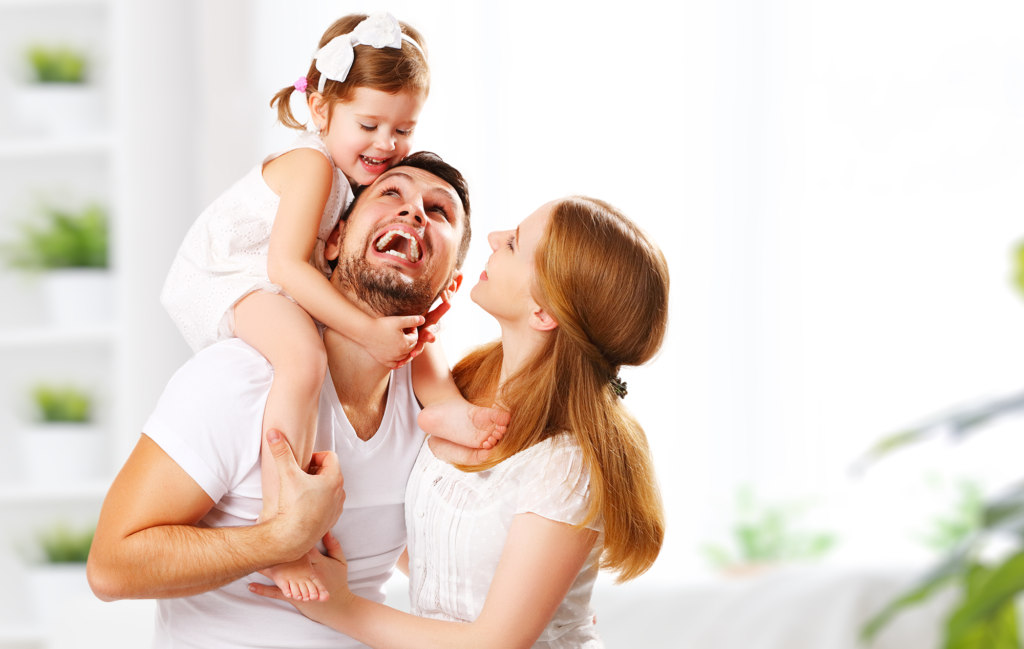 Family dentistry is an essential part of your family's upbringing. Children, in particular, benefit heavily from family dentistry. Family dentists help them set healthy habits, get their teeth adequately examined, and prevent unwanted cavities. North Auburn Dentistry offers a family-friendly approach and exceptional care for all our guests. By every metric available; we strive to be the best family dentist in Auburn, California. 
What is Family Dentistry?
Family dentistry addresses oral health in every state of life, particularly kids and teenagers. While similar to general dentists, family dentists have undergone further training to treat children effectively. Family dentists are qualified to treat all ages, unlike general dentists with age restrictions. For this reason, family dentists are essential for families looking for an effective, one-stop-pitstop for all their dental needs. 
Benefits of a Family Dentistry:
Family dentistry has all the benefits of general dentistry, with a few extra advantages: 
Ease and Convenience.

With a large family, taking everyone to individual dental appointments can be stressful. Weaving between school times, work schedules, and personal preferences can be stressful. Instead, find a family dentist and schedule an appointment for your entire family. Save time and gas money with a single location at a single time. This practical, efficient method gives you greater flexibility and peace of mind. 

Form Lasting Relationships.

Give your children the opportunity to build a healthy, educational relationship with our qualified hygienists and dentists. As your children come into our office year after year, we'll greet them with familiar faces, procedures, and treatments. We'll guide and educate your family through the dental world and provide the highest quality of care throughout the process.  

Prevent Tooth Decay and Gingivitis.

Visiting a dentist every six months is a keystone in your family's dental health. Biannual appointments keep your family cavity-free. These regular checkups strengthen your teeth and prevent more severe issues like gingivitis from taking hold. At each dental cleaning, we'll remove plaque and tartar that causes decay and gingivitis. 

Improve Your Family's Smile.

Are you planning on a family picture? Regardless, our dental cleanings will give your family bright, pearly-white smiles every time. With our specialized treatments, fluoride, and state-of-the-art cleaning, your family will leave with lasting, radiating teeth. Build a strong, lasting dental foundation of health for each family member.

Educate the Youth.

Children are fantastic at learning through absorption. They can quickly pick up what they see, feel, and experience themselves. When you surround children with dentists, hygienists, and dental equipment, it's easy for them to pick up on good habits. 
What Makes a Good Family Dentistry? 
Any family dentistry can offer generalized treatments. However, what sets them apart is the team of hygienists and dentists behind the equipment. An excellent family clinic will boost a qualified, professional team that works well under pressure, has a sharp memory, and stays cool in dental emergencies. They should be trustworthy, have your best interests at heart, and be good with children. If you're looking for a dentistry that checks all these boxes, look no further. At North Auburn Dentistry, we focus on a culture of excellence and absolute professionalism. We spare no expense on your comfort, safety, or quality of treatment. 
Family Dentistry in Auburn, California
At North Auburn Dentistry, we operate on a family-centric system that always puts you first. Dr. Brandon Dever and our team offer advanced dental treatments for all ages and have decades of combined experience. Using the most advanced dental technology and treatments, we ensure the best for you and your family. Make our office your secondary home, and give your loved ones a safe place to enhance their dental health. 
Are you ready to get started? Schedule an appointment here.